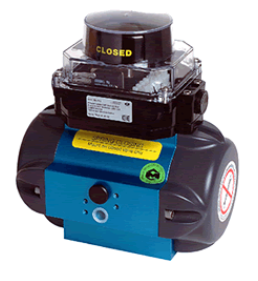 Actuators play a huge part in the process automation industry; moving, controlling, opening and closing a wide variety of valves and dampers around the world. These valves and dampers are used in numerous application, carrying a huge range of mediums and fluids.
Many of the actuators utilised in industry today are powered using air of varying pressures. Here we cover these pneumatic actuators in the following ranges:
High Quality Rack and Pinion - suitable for small to medium valves
High Power Scotch Yoke - suitable for medium to large valves
Bespoke Solutions
Pneumatic Actuators tend to come in two forms, Double Acting (DA) and Spring Return (SR). Double Acting actuators utilise the available air supply to operate both the opening and closing stroke of the actuator whilst Spring Return actuators utilise the air supply initially and then rely on 'spring loaded' pistons to operate the return stroke.
Often perceived to be more robust than other types of actuator, particularly electric actuators, pneumatic actuators are often chosen for their longevity and adaptability to a number of environments and applications.