AMG Attends Goodwood FOS 2015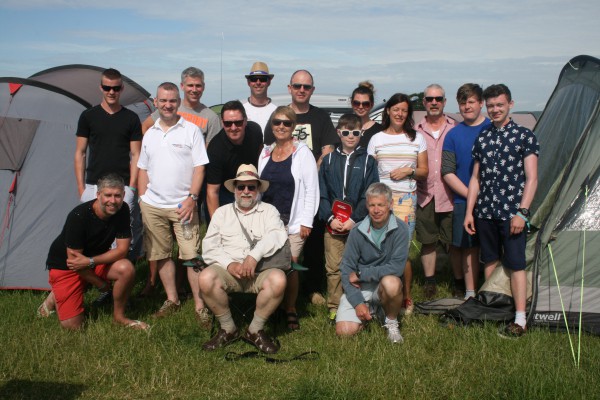 June saw the return of the Goodwood Festival of Speed and in keeping with what is now an annual tradition, AMG Actuators invited a number of customers and valued suppliers to attend the event.
Each and every year the festival gets bigger, better and certainly busier and this year was no exception. With the largest attendance figures to date, the most stands, exhibitors and invited vehicles yet, the Festival has become a real spectacle and is almost unparalleled in the motorsport calendar.
As with previous years, the roster of drivers taking both vintage and contemporary racers up the now famed hill climb was star studded. Stealing the show this year was Valentino Rossi, Motorcycle legend and a great ambassador for sport worldwide. Other stars present included Agostini, Jenson Button, Damon Hill, Sir John Surtees, Kenny Roberts and many, many more.
Having once again built our "Tent Village" in Campsite E, AMG welcomed our guests to a weekend of Good fun, good food and even better weather (luckily!). Our self-nominated breakfast guru's were on hand yet again (Thanks again Joe and Kev!) to get us all set for the day's events and this year we managed to take it easy and not drink the Doom Bar dry!
We'd like to thank all of those who accepted our invitations and attended the FOS with us this year, even if only for one day, it was worth it. Once again sponsored by Ndorfin Racing, the AMG FOS was a roaring success and we are eagerly looking forward to next year.