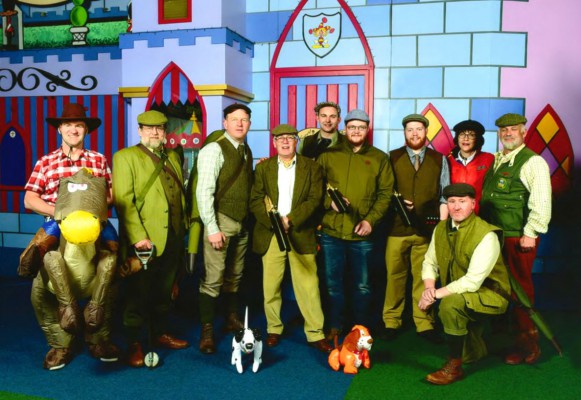 This month AMG once again embarked on the annual 490 mile round trip from Selsey to Skegness for MCN Live. On Saturday the ride out this year was led by 4 times world superbike champion Carl Fogarty which added a faster pace to the more usual casual ride.
This year is the celebratory 60th year of Motorcycle News and also the 13th consecutive time AMG has attended this event. This meant it was finally time to participate in the group fancy dress event on Saturday night. So with party popper firing shotguns in hand and inflatable dogs at foot, the country gent hunting party was complete. Starting the night with over 200 party poppers and finishing with just 4 remaining, some of our group may be glad to see the back of them. But a great time was had by all and the costumes went down a storm.
Sunday saw the group, except for two noticeable casualties from the night before, head to the centre stage to watch Valentino Rossi win the Argentinian GP in style, before heading home on Monday morning in glorious sunshine. We would like to thank all who attended the show with us and can't wait for next year.